Are You Using Games to Engage?
All Resources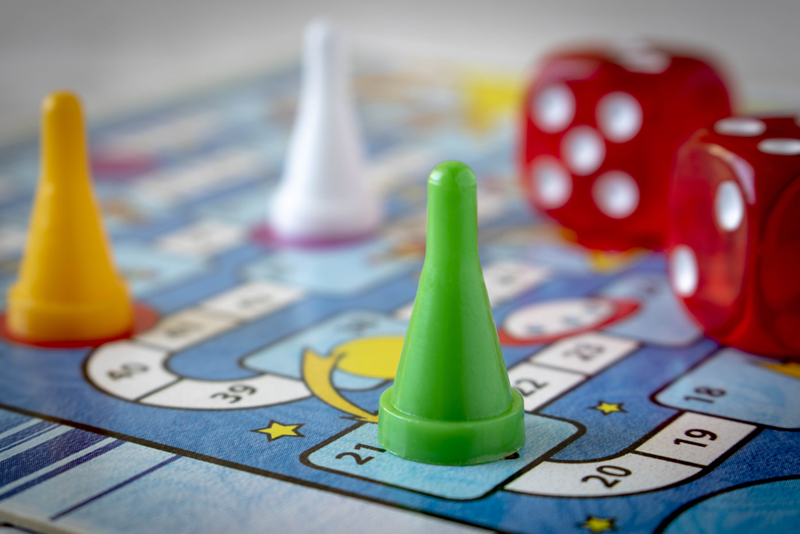 Learning only happens when the learner is engaged. How do you get an individual to be engaged at the moment that learning is to occur? That is by far the biggest challenge for any facilitator. The answer is to make learning fun, challenging, and rewarding—and that's why games work so well.
Most people don't even realize they are learning when they are engaged in a game.  They are so busy competing with others and having fun that they get completely immersed in the subject matter without even realizing it. They are striving to obtain the reward of winning and get completely focused and zoned in on what they are doing.
I recently watched three videos by Jesse Schell of Carnegie Mellon University on the topic of "Design Outside the Box – Beyond Facebook." His imagination blows my mind! His discussion on psychological tricks helps me to understand why I play some games and get fully engaged. It's the psychological tricks that pull us in.
In the University setting, I often use Ramp Up! It's a simple board game that teaches the fundamentals of Performance Consulting while providing a fun and competitive challenge. It always amazes me how the students want to keep playing (and learning) when the time allotted has passed—like trying to get a child to come in for dinner when they are playing with their friends. "Please, can we continue for another 30 minutes," is what I hear every time.
So the next time you are looking for an engaging activity to include in a learning program, consider whether a learning game fits the bill. Three questions to ask to make sure it's the right fit:
Does your Corporate Culture support gaming in learning programs?
Do you have a specific purpose for using a game? (e.g., introduce content, review content, energize participants, internalize a process, promote team building)
Does your budget allow for a game design? What will your game cost to create?
If you can say yes to the three questions above, the indicators are there that gaming is right for your program. Gaming is learning that's fun – Game On!!
Are you ready to create an engaging learning program? Contact us at xr@epsilonsystems.com.

Barbara Greenstein, Senior Instructional Designer at Epsilon Systems Solutions, Inc. is a Performance Improvement Specialist providing proven and creative ways to improve human performance in the workplace. Highly regarded for her instructional design and facilitation skills, with over 30 years in the learning and development field, she helps clients put the systems in place to more effectively manage in today's changing business environment while ensuring optimal performance and job satisfaction for all employees. She received her M.A. in Human Resource Development from Marymount University. Barbara is a Certified Performance Technologist (CPT), from ISPI.