All Resources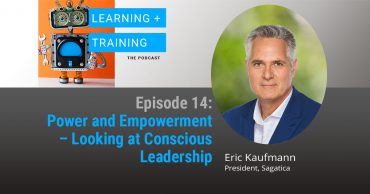 Power and Empowerment – Looking at Conscious Leadership
Podcasts
The technology of the connected world causes business people to deal with everyday interactions differently from twenty-five years ago.  In this podcast Eric Kaufmann talks about a new approach to running our businesses in the future.  Eric provides a 21st century look at power and empowerment in the workplace and explores how we can become […]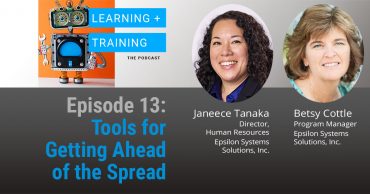 EHSdesk Virus Tracker
Podcasts
Tools for getting ahead of the spread… We are not out of the pandemic yet and the variant Omicron is a good example of why we need the EHSdesk Virus Tracker to track the spread, collect the data, and contribute to national efforts to have a clear view of the progression of the virus. Our […]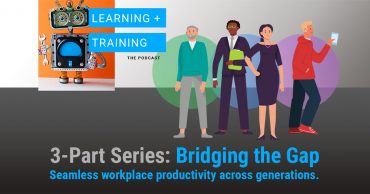 Bridging the Gap – Seamless Workplace Productivity Across Generations – Part 3
Podcasts
This podcast is the last of our three-part series on Bridging the Gap – Seamless workplace productivity across generations.  In today's session we talk about how COVID impacted our training programs in 2020 and how differences in generations really are beneficial to how we work.  The synergy of the workplace and how employees work together […]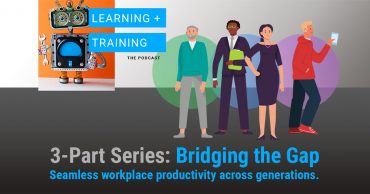 Bridging the Gap – Seamless Workplace Productivity Across Generations – Part 2
Podcasts
Welcome to Part 2 of our three-part series on Bridging the Gap – Seamless workplace productivity across generations.  In this second part we will explore how various generations view their career paths, the differences, and the similarities.  We'll explore how each generation's career perspective impacts the learning programs of our business or organization.  Karen Medsker […]
Bridging the Gap – Seamless Workplace Productivity Across Generations – Part 1
Podcasts
Today's podcast showcases some of our best thought leaders from every generation in the workplace to discuss how generations connect.  Joining us today is Ken and Margie Blanchard, Karen Medsker, Eric Kaufmann, Anthony Garcia, and Jasmine Doctolero.  Part 1 of our 3-part series introduces you to each of the generations currently represented in the workplace […]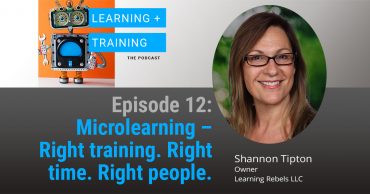 Microlearning – Right training. Right time. Right People
Podcasts
In today's podcast, we will listen to Shannon Tipton discuss training and development's newest trend — Microlearning. Defined as short bursts of focused, right-sized content to help people achieve a specific outcome, Shannon shares her years of experience in the learning and development industry and the impact that microlearning is making in our post-pandemic work […]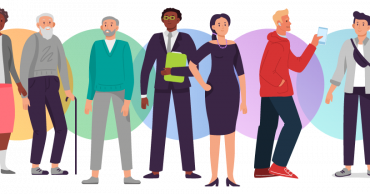 Training Technologies and a Five-Generation Workforce
Blogs
Employee training programs have an ever-increasing number of information-delivery platforms to choose from. The classic paper and ink and the widely popular PowerPoint are most recently met with videos, interactive online games, and the continual advancement of virtual and augmented reality technology. So often we find our clients in a state of "paralysis by analysis," […]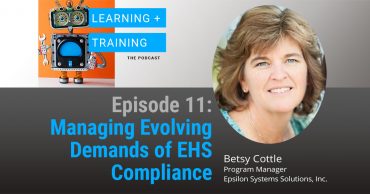 Managing Evolving Demands of EHS Compliance
Podcasts
Even before the pandemic, EHS regulations and compliance have continually evolved. Having a tool that manages compliance throughout the company is essential to maintaining a company culture of safety. Today we speak with Betsy Cottle for a look into a robust EHS compliance software – EHSdesk. Host – Steven Maggi: Environmental compliance is essential in […]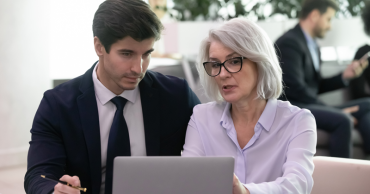 Knowledge Capitalization – Going Beyond Knowledge Management
Blogs
I started my career in Learning and Development back in early 1980's. Back then, we talked about training employees to give them information they needed to help them do a better job. We thought we were very innovative – talking about changing the delivery system from straight lecture to an engaging discussion with the participants. […]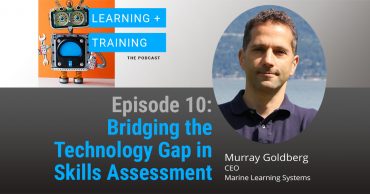 Bridging the Technology Gap in Skills Assessment
Podcasts
"If you think about how technology has aided education, what do we have? We have the LMS, which is very good at knowledge transfer and knowledge learning. It's very good at knowledge assessment as well; you can build exams and if the exams are well built, the LMS can deliver them and dissect the data […]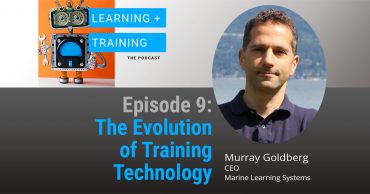 The Evolution of Training Technology
Podcasts
"We would take large groups of students and divide them into three groups: a web-based group, a face-to-face group, and a blended group; and we would look at outcomes. When we looked at the data, the group that did the least well was the group with face-to-face. The group that did by far the best […]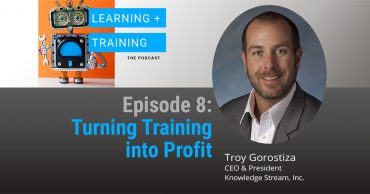 Turning Training into Profit
Podcasts
From on boarding and compliance training to safety and job-specific education, employee training is a universal necessity. While compliance and on boarding training courses are widely available, companies often have to make a bigger investment into industry specific training – but what if those custom trainings could be turned into a revenue stream? Troy Gorostiza, […]
Navigating the Instructor/Learner Partnership
Podcasts
Traditional teaching often postures the instructor as the 'all-knowing person in power'. But in the words of John Wooden, "It's what you learn after you know it all that counts." In this episode, we explore the concept of a 'knowledge economy' and breaking the mold of the traditional roles of the teacher and student with […]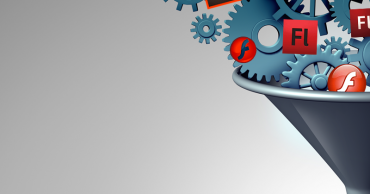 Converting Flash Training Course Materials – Time is Running Out!
Blogs
Out with the old; in with the new. While Adobe Flash was certainly all the rage in the late 90s and early 2000s, the graphics giant announced in 2017 that it will no longer support Flash after the end of this year. A recent announcement added that they will actually BLOCK Flash content beginning January 12, 2021! […]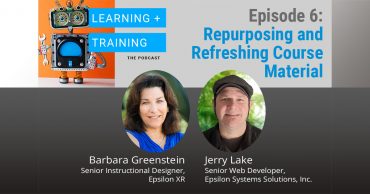 Repurposing and Refreshing Course Materials
Podcasts
Change is inevitable and the need to revitalize a learning program comes for every company at some point in time. But there is no need to throw out the baby with the bathwater when updating training courses. In this episode, we hear from Barbara Greenstein, a Senior Instructional Designer, and Jerry Lake, a Senior Web […]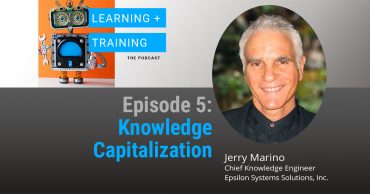 Knowledge Capitalization
Podcasts
Knowledge Capitalization – the ongoing process of translating your captured knowledge assets into an actionable process that employees can pull from when needed. Today we speak to Jerry Marino, Chief Knowledge Engineer at Epsilon Systems Solutions, Inc about successful knowledge capitalization. Jerry has over 30 years of experience in performance technology, publishing, and information architecture. […]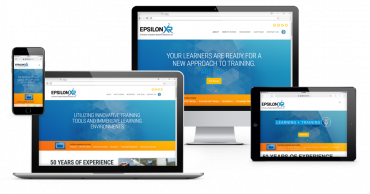 Welcome to Epsilon XR
Blogs
Welcome to our new website! Same expert team. New look. We are still the Digital Media division of Epsilon Systems Solutions, Inc. but that's a bit lengthy for a sign-off, don't you think? XR is a term that encompasses Virtual Reality (VR), Augmented Reality (AR), and Mixed Reality (MR); and since those are some of […]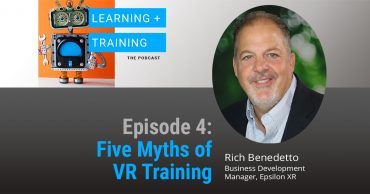 Five Myths of VR Training
Podcasts
VR for employee training is expensive. Developing VR training takes a very long time. VR equipment is costly. VR is for gamers. VR makes you nauseous. In this episode we pose some of the biggest concerns of VR training to Richard Benedetto, Director of Digital Media for Epsilon Systems. Over the last twenty-five years, Richard […]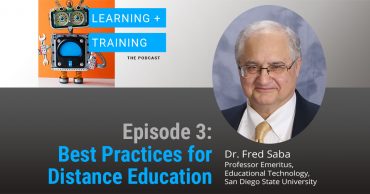 Best Practices for Distance Education
Podcasts
In-person and traditional classroom education are slowly but surely becoming a thing of the past. Advancements in technology, broader access to internet service, and a surge in remote workforce have all accelerated the effectiveness of distance education. Here to speak with us on best practices for distance education is Dr. Fred Saba, Professor Emeritus of […]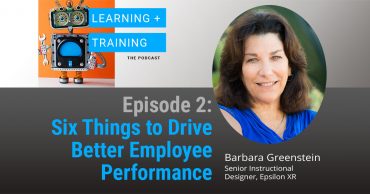 Six Things to Drive Better Employee Performance
Podcasts
While employee training is important, it is only a piece of the overall employee performance puzzle. Join us as we speak with Barbara Greenstein, Senior Instructional Designer at Epsilon XR, on six areas to address to drive better employee performance. Barbara is a performance improvement specialist providing proven and creative ways to improve human performance […]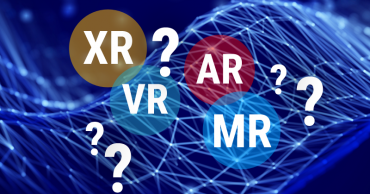 What's the Difference Between VR/AR/MR/XR?
Blogs
Alphabet soup is what we get with our immersive technologies! If you are not sure what all these acronyms stand for, or know what they mean, you are definitely not alone. I will attempt to provide a visual picture for you so that you can remember immersive technology terminology moving forward. VR and AR have […]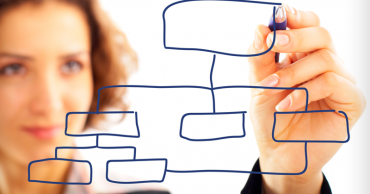 What Does an Instructional Designer Do?
Blogs
As an Instructional Designer I'm often asked, "What does an Instructional Designer (ID) do?" The answer is not as simple as the name might imply. As an ID my role in the learning and development (formerly known as training) department is multi-faceted. You might say I wear many hats. First and foremost I am a […]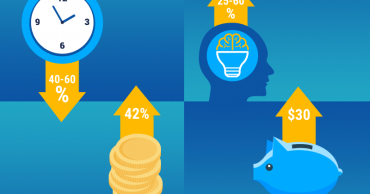 Benefits of e-learning
Data and Statistics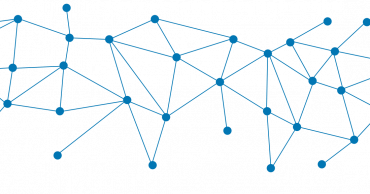 How to Whitelist Email Addresses in Various Email Platforms
Blogs
The world of learning and development is changing rapidly and we don't want you to miss anything. Whitelist us by following these simple instructions for your email provider. Gmail Log into your account and open your inbox. Place the mouse cursor over team@epsilonxr.com and a window will pop up. Simply select 'Add to Contacts' to […]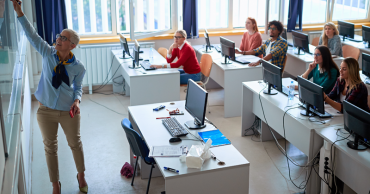 Four Ways to Improve Your Learning Process – an Instructional Designer's Perspective
Blogs
Being an Instructional Designer I'm always looking for ways to make the learning programs more effective. In 30 years of designing and enhancing learning experiences, I have found four key tips for ensuring a better learning program: STRUCTURE: A structure to design and develop your program will bring new efficiencies to the design process. […]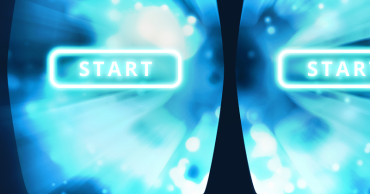 Gaming versus Gamification
Blogs
My last blog entry on gaming was called "Are You Using Games to Engage?" In that blog, I discussed the importance of engaging the learner and how gaming allows that to happen with ease. In this blog, I'd like to clarify a question I get from learners all the time – What is the difference […]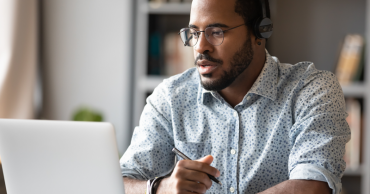 Four Ways to Improve Your Learning Process – A Learner's Perspective
Blogs
Knowledge, experience, adaptability, and communication separate a good employee from a great employee. The opportunity for advancement in your industry is within your control. So how do you make the most of each learning experience so that you can set yourself up for success? We have outlined four tips for becoming a better learner. FOCUS: […]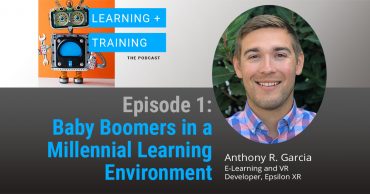 Baby Boomers in a Millennial Learning Environment
Podcasts
Virtual Reality has proven to be an effective and engaging platform for employee training. But is this millennial learning environment as effective for the baby boomer generation? Here to discuss the learning curve and effectiveness of VR training for the baby boomer generation is Anthony Garcia, e-learning and VR developer for Epsilon XR. Host […]
Are You Using Games to Engage?
Blogs
Learning only happens when the learner is engaged. How do you get an individual to be engaged at the moment that learning is to occur? That is by far the biggest challenge for any facilitator. The answer is to make learning fun, challenging, and rewarding—and that's why games work so well. Most people don't even realize they are […]