Converting Flash Training Course Materials – Time is Running Out!
All Resources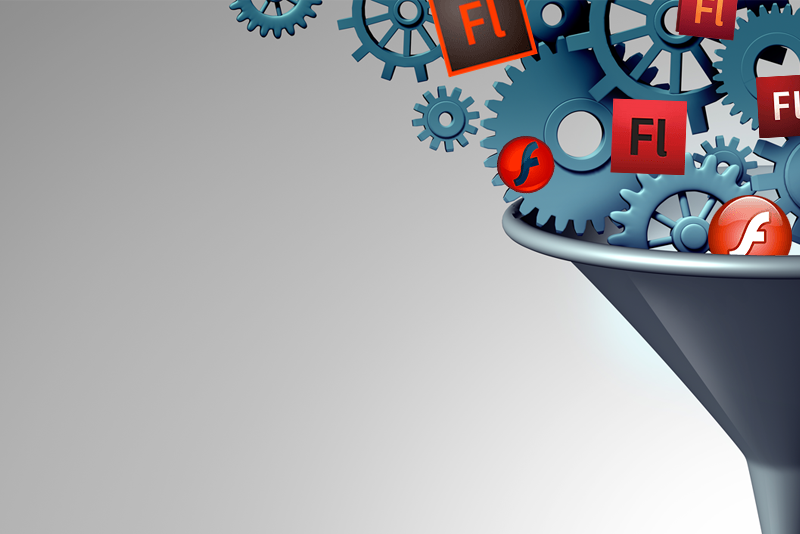 Out with the old; in with the new. While Adobe Flash was certainly all the rage in the late 90s and early 2000s, the graphics giant announced in 2017 that it will no longer support Flash after the end of this year. A recent announcement added that they will actually BLOCK Flash content beginning January 12, 2021!
This is probably not the first you are hearing about it. But, if you are reading this, chances are you've been putting off the inevitable. Perhaps you were hoping for a change of heart from Adobe. Perhaps you are thinking you will take your chances just like you did with Y2K. Or, perhaps you are just trying to stay afloat while 2020 knocks us all off our feet. Whatever the reason, you have until the end of this year to get those course materials converted.
Now, we could spend time going into the technicalities of why Flash is no longer being supported, the difference between Flash and HTML5, and why Y2K didn't actually happen – but we don't have time for that!
Here is what you need to know:
Flash will stop working properly after December 31, 2020
Flash content will be blocked after January 12, 2021
HTML5 is likely your best alternative
If you have the original files for your course material, you MIGHT be able to simply export as an HTML5 file
If you aren't sure if your training course has Flash or not, it's time to call in the professionals
There are actually people who ENJOY dealing with technology. We happen to have 22 of them on our team. Our developers specialize in e-learning program development which basically means converting Flash is a walk in the park.
Want more information on how our team can transform your learning materials?
Working with courses that are almost 10 years old? Check out our podcast episode on Repurposing and Refreshing Course Materials.