Knowledge Capitalization – Going Beyond Knowledge Management
All Resources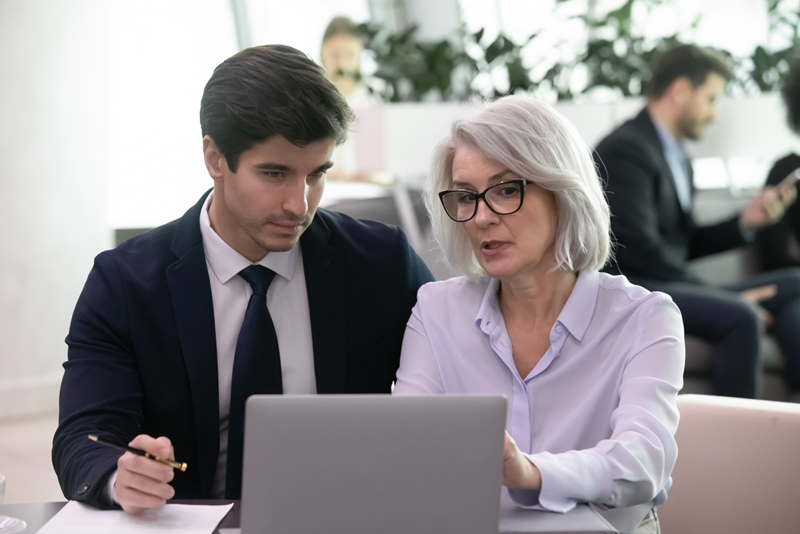 I started my career in Learning and Development back in early 1980's. Back then, we talked about training employees to give them information they needed to help them do a better job. We thought we were very innovative – talking about changing the delivery system from straight lecture to an engaging discussion with the participants. Money was flowing and the thought of a segment of employees one day leaving the workforce was not a key discussion point.
Then, in 2000, we were talking about a generation of employees that will leave the workforce in numbers. And this not only happened in the United States, but globally. We saw the workforce was aging and as retirement years set in we lose valuable employees, high performers of every discipline, in record numbers. The question was 'how do we capture the knowledge and experience these older workers take with them'? This information is important for our novice worker so they "can perform tasks skillfully, make better decisions, and solve challenging problems," according to Gerald Marino, Chief Knowledge Engineer at Epsilon Systems Solutions.
What we were simply discussing back in 2000 has now emerged into a discipline of its own. The study of how best to access knowledge, store it, and distribute it to workers is now called Knowledge Capitalization. Defined by businessdictionary.com as "The know-how that results from the experience, information, knowledge, learning, and skills of the employees of an organization. Of all the factors of production, knowledge capital creates the longest lasting competitive advantage. It may consist entirely of technical information (as in chemical and electronics industries) or may reside in the actual experience or skills acquired by the individuals (as in construction and steel industries). Knowledge capital is an essential component of human capital."
Marino goes further in his explanation of how organizations can maximize their employee potential through better use of knowledge capitalization. He says: "We help organizations take advantage of their most important asset – the knowledge and expertise of their workforce. We capture, organize, display, and share the explicit and tacit knowledge of an organization and make it actionable by connecting it to work performance when it's needed. We use research-proven methods and employ specialized tools to organize, represent to elicit and share that knowledge with both humans and machines. You can display and use your expert knowledge in actionable knowledge bases, expert systems, variable business process systems, and other knowledge platforms to enable higher performance and greater productivity…making a true capital asset of your organization's knowledge; your expert knowledge is actionable and available to your workforce now and in the future."
You can find the full podcast on Knowledge Capitalization here.
---
Barbara Greenstein, Senior Instructional Designer at Epsilon Systems Solutions, Inc. is a Performance Improvement Specialist providing proven and creative ways to improve human performance in the workplace. Highly regarded for her instructional design and facilitation skills, with over 30 years in the learning and development field, she helps clients put the systems in place to more effectively manage in today's changing business environment while ensuring optimal performance and job satisfaction for all employees. She received her M.A. in Human Resource Development from Marymount University. Barbara is a Certified Performance Technologist (CPT), from ISPI.