All Resources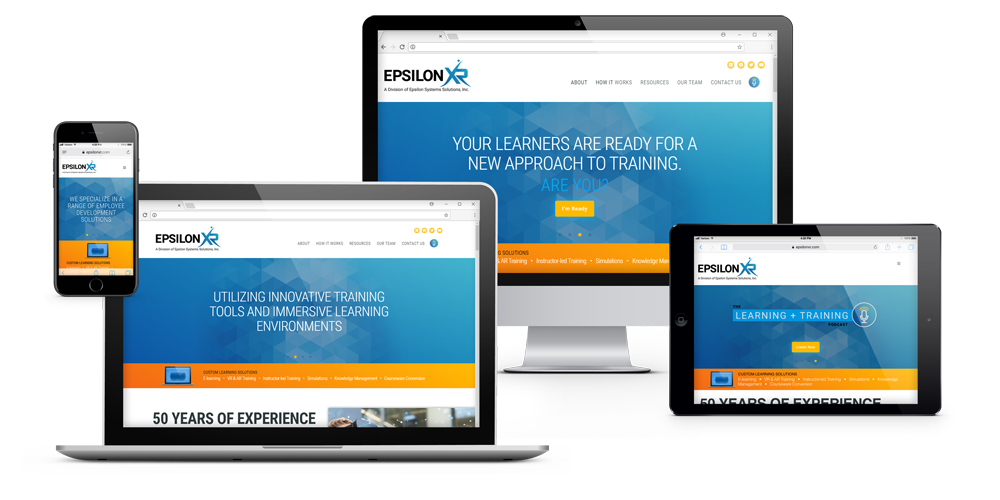 Welcome to our new website!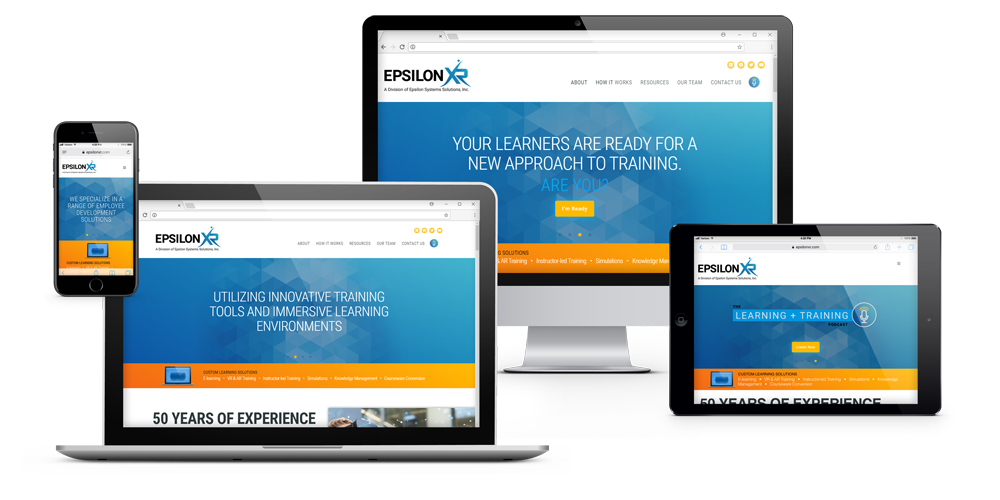 Same expert team. New look.
We are still the Digital Media division of Epsilon Systems Solutions, Inc. but that's a bit lengthy for a sign-off, don't you think? XR is a term that encompasses Virtual Reality (VR), Augmented Reality (AR), and Mixed Reality (MR); and since those are some of our key e-learning solutions, we felt the name Epsilon XR was the perfect fit.
Our goal in everything we do is to help you find the training solutions that best fit your needs, provide you with effective tools and resources, and continually improve your user experience. We believe our new website better communicates these messages and here's why:
We have separated the Digital Media information of Epsilon Systems from the main website so that you can find what you need more quickly.
You can easily see the solutions we offer and will soon be able to see what those solutions have done for clients (Case Studies page coming soon!).
We have a robust Resources and Tools page that offers industry data and statistics, a variety of blog topics, and a new Podcast Series!
Podcast series?
Yes! In the Learning + Training Podcast we speak with L&D industry experts to help us stay up-to-date on the newest training trends, ways to innovate your learning process, and employee learning/training ideas. You can subscribe here.
About Epsilon XR
Our team of training experts design, develop, and implement custom learning solutions for corporations, associations, and government agencies. Leveraging 50 years of experience in developing effective learning programs, we apply our state-of-the-art technical and instructional design expertise to create an immersive world of learning.
We specialize in virtual, augmented, and mixed reality learning, virtual simulations, curriculum development, e-learning, custom training equipment, and instructor-led training. In blending new technology with traditional development methodology, we bring a comprehensive approach to optimal employee performance and results-driven training.
You can find more about us on the home page.
Have questions? Feedback? Just wondering what the weather's like in San Diego? Email us at team@epsilonxr.com.