Four Ways to Improve Your Learning Process – A Learner's Perspective
All Resources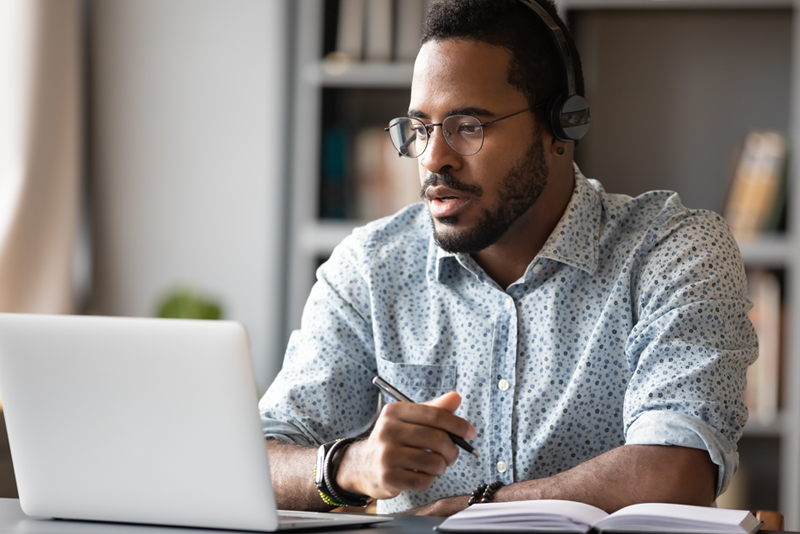 Knowledge, experience, adaptability, and communication separate a good employee from a great employee. The opportunity for advancement in your industry is within your control. So how do you make the most of each learning experience so that you can set yourself up for success? We have outlined four tips for becoming a better learner.
FOCUS: Before any learning program, set aside the time you need so that you are not disturbed or distracted while you are participating in the program. Mark your calendar unavailable and turn off notifications, and leave an absent message on your phone, email, and messaging apps like Teams or Slack. Assign someone to take urgent calls in your absence. Make this part of your mode of operation no matter what kind of learning program you are attending. If you are attending a webinar at your desk, then put a sign up that says you are in training and lock your door if you have one.
PREPARE: Review or preview any pre-learning activities that have been provided to you and prepare yourself to be in the moment of being ready to learn. Nothing else should be on your mind. Say "I'm here for me and the world will wait until I complete what I'm doing here"!!
CONTRIBUTE: If you are engaged in the content being shared, then you will have many ideas and questions; share those ideas and questions with your fellow participants, facilitators, and discussion boards during learning activities. This will allow you to process the information to ensure it gets to your long-term memory so you can retrieve it for later use.
RETROSPECTIVE: At the end of any program, decide what your next action will be to practice what you've learned. Memory of content delivered fades quickly if we don't use it somehow. Write down 4-5 key areas that you want to work on. Put them on a post-it note and place those notes in your work area so that you can read them and remind yourself everyday this is something I can work on.
These are just four ideas of how to improve as a learner. What are some ways that you have found enhance your learning experience?
Want to design/develop a better learning experience? Check out Four Ways to Improve Your Learning Process – an Instructional Designer's Perspective.
---
Barbara Greenstein, Senior Instructional Designer at Epsilon Systems Solutions, Inc. is a Performance Improvement Specialist providing proven and creative ways to improve human performance in the workplace. Highly regarded for her instructional design and facilitation skills, with over 30 years in the learning and development field, she helps clients put the systems in place to more effectively manage in today's changing business environment while ensuring optimal performance and job satisfaction for all employees. She received her M.A. in Human Resource Development from Marymount University. Barbara is a Certified Performance Technologist (CPT), from ISPI.