Gaming versus Gamification
All Resources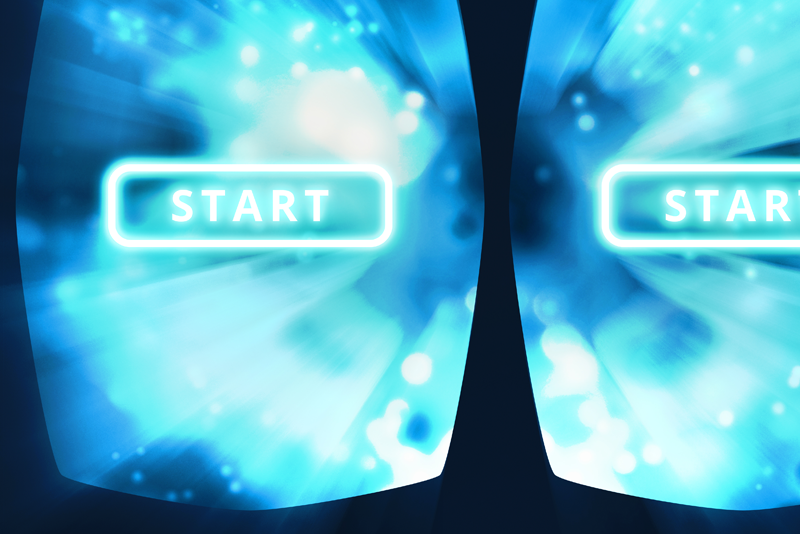 My last blog entry on gaming was called "Are You Using Games to Engage?" In that blog, I discussed the importance of engaging the learner and how gaming allows that to happen with ease.
In this blog, I'd like to clarify a question I get from learners all the time – What is the difference between gaming and gamification?
Gaming is a physical or mental activity that involves competition, may be part of a larger contest, assigns some sort of point system to determine winners, has a reward, has a defined set of rules, and involves what we call play.
Gamification, on the other hand, is the act of applying gaming elements to something that is not a game to make the activity engaging or interactive.
For instance, you might be designing a virtual reality learning program that has the learner walk through the steps for turning a machine on and off safely. To add gaming elements ("gamification"), you might have the learner do those steps by timing them – under so many minutes, they get so many points – and then create and award a badge to recognize their accomplishment.
With gamification, we can utilize a few elements of gaming without having to design and create an entire game system. This allows us to engage the learner without having to allocate the time and space that a full game system might require.
Both gaming and gamification have a place in engaging today's learner. Like any learning method that we choose to design and then develop into our learning programs, we need to take a step back and analyze what's the goal of the program, and what do we want our learner to walk away with. After we know the goals and objectives of our program, we can determine which of these – gaming or gamification – is the right fit.
Are you ready to create an engaging learning program? Contact us at team@epsilonxr.com.
Barbara Greenstein, Senior Instructional Designer at Epsilon Systems Solutions, Inc. is a Performance Improvement Specialist providing proven and creative ways to improve human performance in the workplace. Highly regarded for her instructional design and facilitation skills, with over 30 years in the learning and development field, she helps clients put the systems in place to more effectively manage in today's changing business environment while ensuring optimal performance and job satisfaction for all employees. She received her M.A. in Human Resource Development from Marymount University. Barbara is a Certified Performance Technologist (CPT), from ISPI.